Section 2 Champion Ephrata hosted the first round of the LL League Girls Volleyball Playoffs, presented by Orthopedic Associates of Lancaster.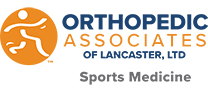 Section 2 came out on top all around.
The Bears and Mounts advance to Thursday's Semifinals at Section 3 Champion Octorara.
Ephrata vs Hempfield at 5 p.m.
Octorara vs Elizabethtown at 7 p.m.