Lancaster-Lebanon League regular season games for the Fall 2023 season wrapped up with the conclusion of week 10 of the football season. Congratulations to the the football section champions, presented by Orthopedic Associates of Lancaster.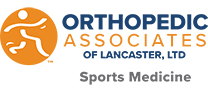 2023 Football Champions
Section 1 Champion: Manheim Township
Section 2 Champions: Manheim Central
Section 3 Champion: Ephrata, Garden Spot, Twin Valley
Section 4 Champion: Cocalico
Section 5 Champion: Annville-Cleona, Lancaster Catholic, Schuylkill Valley
The complete rundown of Fall 2023 champions is available on the Fall Playoffs Page
And check out the latest edition of our sport history lineup, Cross Country:
Boys Cross Country History
Girls Cross Country History
The Cross Country history is as yet incomplete, but 15+ years of results is a start.
Girls Soccer and Football do have complete histories.
Good luck to all fall athletes in the District 3 and PIAA post-seasons! Twenty days until the first practice of the winter season!