The first LL League championship of the 2023-2024 academic year has concluded, and there is a new old name atop the team standings at the LL League Golf Championships presented by Orthopedic Associates of Lancaster.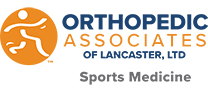 Manheim Township, having already won the 2023 Section 1 Championship, shot a combined 19 over to win the League Championship for the first time since 2020 and their 21st overall.
LL League golf team champion presented by @orthoassoclanca is Manheim Township, a net 19 over for the team. pic.twitter.com/Dgzn7y29o5

— LL League (@LancLebLeague) September 25, 2023
Individually Jesse Shue of Penn Manor won the boys crown, shooting 4 under (the only person to go under par in the tournament). Elle Overly of Warwick was girls champion at 3 over.
LL League golf championships presented by @orthoassoclanca
Boys Champ Jesse Shue of Penn Manor, 4 under on the day. pic.twitter.com/y3lqpMsxkb

— LL League (@LancLebLeague) September 25, 2023
More LL League golf presented by @orthoassoclanca
Girls Champion Elle Overly of Warwick, +3 today. pic.twitter.com/DJcILRwDxY

— LL League (@LancLebLeague) September 25, 2023
2023 Golf Champions
League  Champion: Manheim Township
Boys Champion:  Jesse Shue, Penn Manor (-4)
Girls Champion:  Elle Overly, Warwick (+3)
Section 1 Champion: Manheim Township
Section 2 Champion: Conestoga Valley
Section 3 Champion: Lampeter-Strasburg
Section 4 Champion: Annville-Cleona
Be sure to check out the fantastically thorough LL League Golf Coaches' website for complete results and a comprehensive history of the LL League golf tournament.